The Permissions of Brevity: Reimagining Narrative in Short Forms with Tucker Leighty-Phillips
For many, short forms are unnerving: a slim space to create an entire narrative, to build and maintain and disrupt an emotional arc over the course of a few hundred words. However, brevity should be freeing. The investment required to read a flash piece or short poem is minimal, allowing many readers to trust and follow even the most experimental, disorienting, and wondrous of narratives, knowing that the experience is fleeting, the payoff inevitable. In this course, we will examine the permission given by brevity, interrogating alternative possibilities of narrative, generating new work and sharing our experiments with one another. Together we will read pieces from Ana Maria Shua, K-Ming Chang, Joy Williams, Shivani Mehta, Renee Gladman, Amelia Gray, Michael Martone, and a variety of other writers who are exploring the possibilities of narrative. We will read, discuss, and perform writing exercises. This course will encourage collaboration and invention as we write twenty-word stories with fifty-word titles, make monsters and new myths, and literally rewrite history together.
Pay-what-you-can admission includes 1.5-hour Zoom sessions on Friday at 7 p.m. & Saturday/Sunday at 4 p.m. (ET).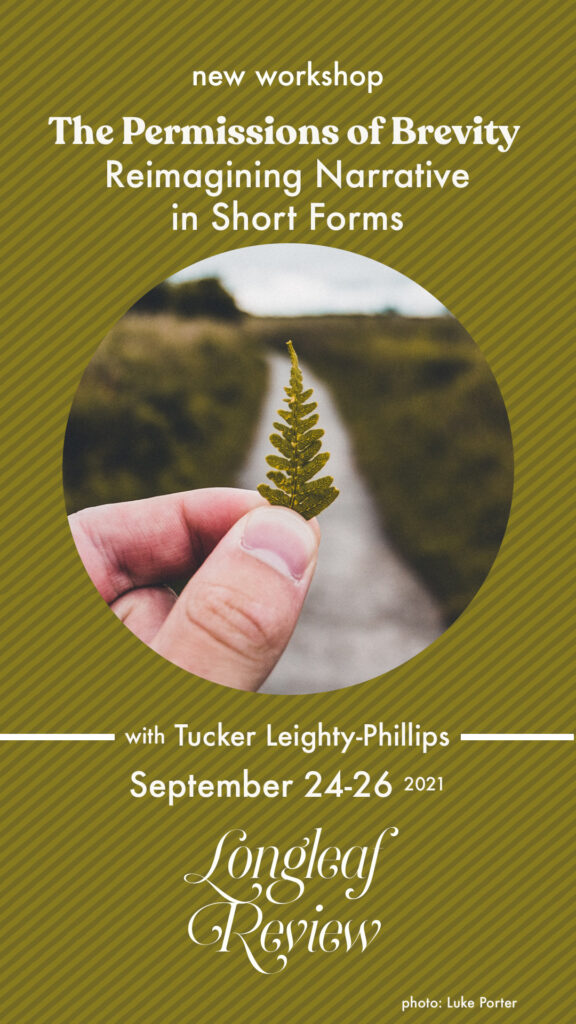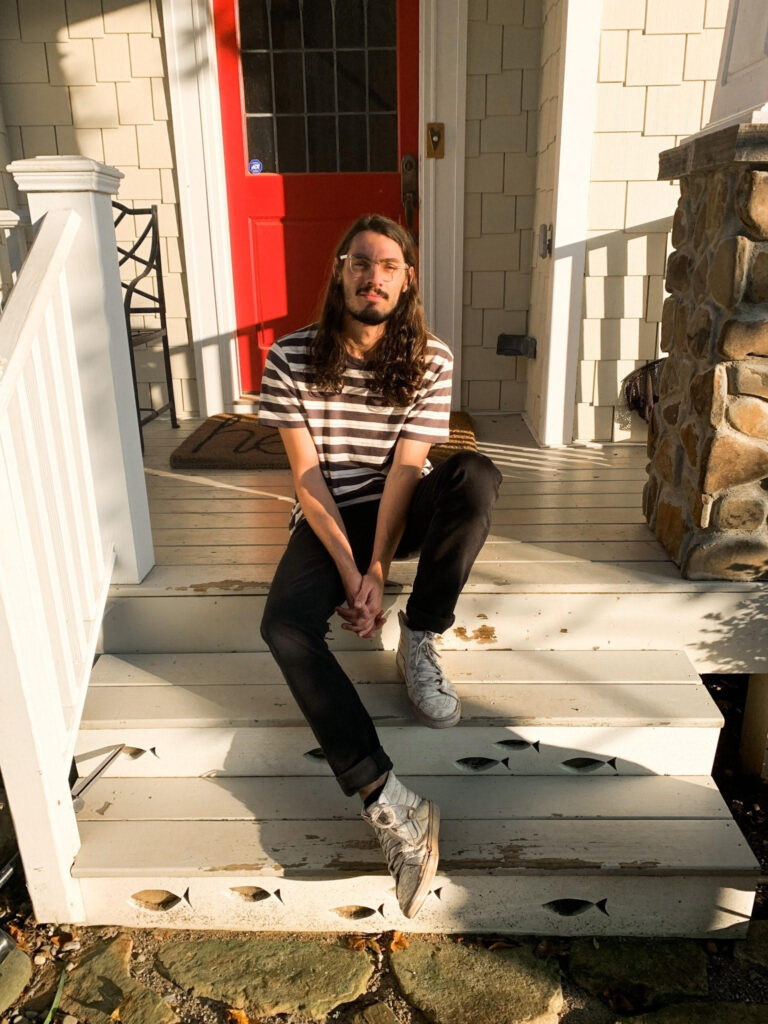 About the Instructor
Tucker Leighty-Phillips is a writer from Southeastern Kentucky. His work has been featured in Adroit Journal, Wigleaf, Passages North, and elsewhere. He is a graduate of the MFA in Creative Writing program at Arizona State University. His website is TuckerLP.net.
What participants have to say…
This was a fabulous workshop. There was a really great balance between reading and generating work, as well as between prompts and discussion during Zoom calls. I love starting out with the reading since it always introduces me to writing I might not have come across otherwise and gets me thinking in new ways about the workshop theme. I also appreciated that there were so many prompts to choose from, since that allows for a lot of variety and self-direction in creating new work.
I will try not to fangirl too hard here but! This was one of the most rewarding and productive workshops I've taken. The content of the program was the perfect mix of insights, prompts, and group work.
After half a year of quarantine, my gosh did it feel amazing sharing a space with almost 20 writers. The focus and intention of the Zoom room was thrilling.
The breakout rooms had plenty of time with each other and the transitions were very smooth. The prompts, encouragement to experiment, craft notes, and readings were all on fire. I did some of my best work in a long time.
I always LOVE the writing sprints. Sometimes it's the only writing I get done all day; I leave with something tangible I can continue to work on later, and I can incorporate all the things the discussion is bringing up while it's still actively floating around in my mind.