Welcome to summer office hours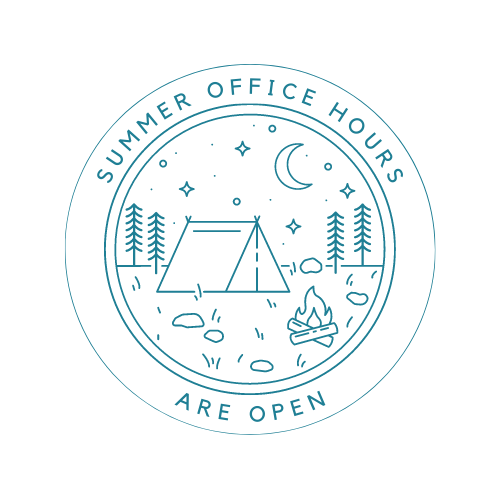 Our summer office hours are an authentic space for readers to chat with a Longleaf editor and pull back the curtain.
We want to foster an open, transparent, and accessible community between writers, readers, and editors. We insist on ethical and humanizing editorial practices, and we're committed to dismantling the boundaries that prevent folks from getting involved in the literary arts.
Above all, we're committed to meeting you where you live on the page, and supporting your weird, wonderful journey as a writer.
The details
In 15 minute one-on-one meetings, we welcome constructive questions on your writing practice, the submission process, or how an independent literary journal functions. If you just want to meet the faces behind the masthead, we also welcome casual hangouts — none of us can resist a chat on pop culture or books!
As always, community is free and there's no cost to participate.
Who: A Longleaf editor and you!
What: A 15 minute one-on-one conversation
Where: Sign up with Calendly, talk on Zoom
When: June, July, and August
---
Who would you like to talk to?
Stephanie, Editor in Chief
Stephanie lives and writes in southeastern Massachusetts, though she'll always be a Jersey girl at heart. She holds an MFA in fiction from the University of North Carolina Wilmington, where she was a poetry editor at Ecotone. A lover of rocky beaches, little dogs, and strong coffee, her writing appears in Prairie Schooner, Hobart, CRAFT, The Boiler, Pithead Chapel, and elsewhere.
Melissa, Fiction Editor
Melissa is a native Hawaiian writer who decided to move to Japan after her MFA from UNLV. She has work published or forthcoming in Booth, Pleiades, The Citron Review, Milk Candy Review, Necessary Fiction, NFFR, trampset, jmww, Superstition Review, Smokelong Quarterly, Lost Balloon, Best Small Fictions 2021, and Best Microfiction 2022. When she's not teaching English and writing, she's reading graphic narratives, playing the ukulele, doodling daily, running from zombies, and trying not to die in video games.
Paige, CNF Editor
Paige is an avid reader, writer, and editor who holds an MA in English from UNF. When Paige isn't delving into the historical, social, and cultural implications of the African Diaspora, including within her own family history, she's exploring her CNF chops through her blog, Modern Passage, playing with her two pups, Jet and Korra, and spending quality time with her mom, who is the strongest woman she knows and exemplifies everything she wants to be when she finally figures out "how to adult."
Abby, Fiction Editor
Abby is a writer whose work predominantly examines themes of celebrity, crime, and girlhood. Her writing has appeared or is forthcoming in journals such as Wigleaf, Matchbook, Fractured Lit, Hobart, Vol. 1 Brooklyn, The Rupture, DIAGRAM, and Split Lip, and her short fiction was selected for Best Microfiction 2021. She holds an MFA from Sarah Lawrence College and currently resides in Connecticut.
Sarah, Poetry Editor
Sarah is a writer and former bookseller currently based in Georgia. She holds an MLitt in Women, Writing, and Gender from the University of St Andrews. Her writing appears in Powder Keg, Cosmonauts Avenue, Entropy, and elsewhere.
Erin, Hybrid Editor
Erin holds an M.A. in English Literature from the University of Rhode Island. Their work has appeared/is forthcoming in SmokeLong Quarterly, DIAGRAM, Hayden's Ferry Review, The Pinch, Brevity, and elsewhere. They workshopped their hybrid-novel at Tin House in 2021. They write in southern New England, and consider it both a blessing and a curse that they live in the area with the highest doughnut shops per capita.