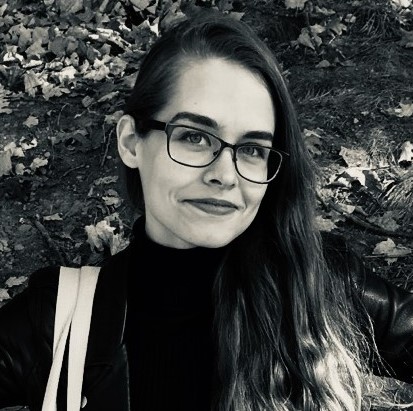 Longleaf Review is pleased to welcome our newest editors: fiction editor Abigail Oswald and creative nonfiction editor Anthony Clemons.

Having most recently served as a fiction reader with Longleaf, Abigail Oswald is a writer whose work predominantly examines themes of celebrity, crime, and girlhood. Her writing has appeared or is forthcoming in journals such as Wigleaf, Matchbook, Fractured Lit, Hobart, Vol. 1 Brooklyn, The Rupture, DIAGRAM, and Split Lip, and her short fiction was selected for Best Microfiction 2021. She holds an MFA from Sarah Lawrence College and currently resides in Connecticut. Find her online at abigailwashere.com.

Anthony Clemons is an Appalachian writer originally from a small holler in southern West Virginia. He holds an MFA in nonfiction writing from Goucher College, an EdM and MA in education from Columbia University, and is now taking an MFA in prose and poetry at Northwestern University. His words appear in Harvard Review, Hippocampus Magazine, The Daily Drunk, and elsewhere. He is also a U.S. Army veteran with two deployments—Afghanistan ('09–'10) and Kuwait ('17–'18)—and works as a faculty educator for the Department of Defense. He lives in central Kentucky with his wife and daughter and two cats and is writing his first book. You can find his occasional musings at anthonycclemons.com or follow him on Twitter and IG @anthonycclemons.

We would also like to welcome new readers to our growing fiction and CNF teams: Kaleena Madruga, Laurie Marshall, Zoe Baumgartner, Alexis Angelica Garcia, Julia Kooi Talen, and Nina Ferraz. Read more about them here!