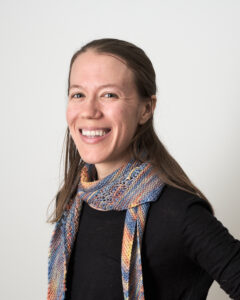 Editor-in-Chief // Kate Finegan
Kate Finegan lives in Toronto after growing up mainly in Tennessee. She is also novel/novella editor at Split/Lip Press. Her work has won PRISM International's Jacob Zilber Award and The Fiddlehead's Short Fiction Award and been runner-up for The Puritan's Thomas Morton Memorial Prize. You can find her at katefinegan.ink and @kehfinegan.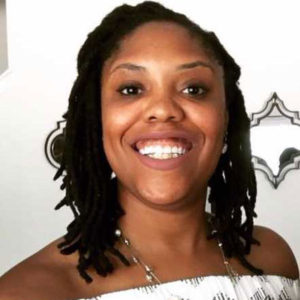 CNF Editor // Paige Perez
Paige is an avid reader, writer, and editor who graduated from UNF with a BA in English and a minor in History and is currently pursuing an MA in English. When Paige isn't delving into the historical, social, and cultural implications of the African Diaspora, including within her own family history, she's exploring her creative nonfiction chops through her blog, Modern Passage, playing with her two pups, Jet and Korra, and spending quality time with her mom, who is the strongest woman she knows and exemplifies everything she wants to be when she finally figures out "how to adult."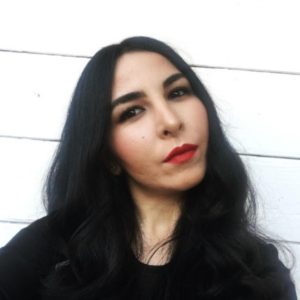 Poetry Editor // Adelina Sarkisyan
Adelina is an Armenian-American writer whose poetry has been nominated for Best of the Net and appeared in various publications, online and in print. Besides writing, her insatiable curiosity has led her to pursue a BA in Anthropology, with Minors in Women's Studies and Criminology, and a Master of Social Work. When she's not working, she takes ballet class, explores all things odd and eerie, and roams the streets of Los Angeles. You can find her on Instagram @adelinasarkisyan and on Twitter @etherealina.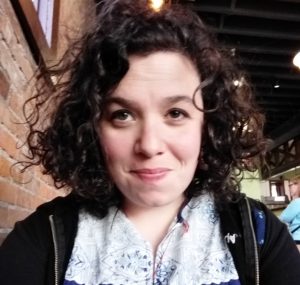 Fiction Editor // Lilly Schneider
Lilly Schneider was raised on an island in the Pacific Northwest. Her fiction appears or is forthcoming in The Gettysburg Review, Willow Springs, Passages North, New South, december, Hobart, and elsewhere. She has an MFA from the University of Wyoming in Laramie and a BFA from Emerson College in Boston, Massachusetts. Like many writers she wears a lot of black, though in her case it's because she is constantly making and eating soup and spilling it simply everywhere. Coffee also. You can find her in Port Townsend, Washington, or on Twitter @LillySchneidrrr.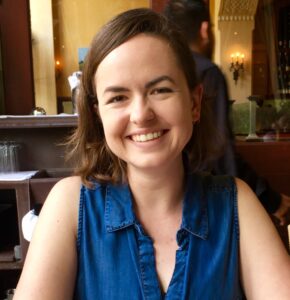 Fiction Editor // Stephanie Trott
Stephanie Trott lives and writes in southeastern Massachusetts, though she'll always be a Jersey girl at heart. She holds an MFA in fiction from the University of North Carolina Wilmington, where she was a poetry editor at Ecotone. A lover of rocky beaches, little dogs, and strong coffee, her fiction appears or is forthcoming in Prairie Schooner, Blood Orange Review, and New South.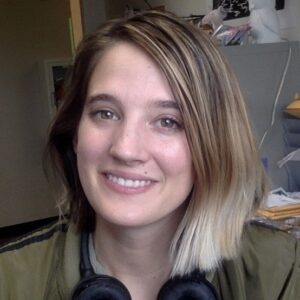 Blog Editor // Julie Webb
Julie Webb is a poet from Northern California with an interest in Eco-poetics. She graduated from Bowling Green State University, where she served as the Managing Editor for Mid-American Review and co-founded community poetry workshops at the Wood County Public Library.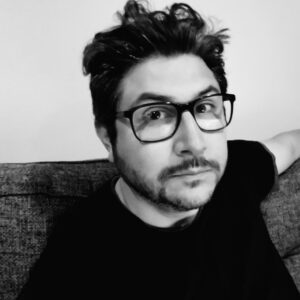 Graphics Manager // Luis Garcia Romero
Luis Garcia Romero is a graphic artist and writer. His art work has been featured in the book The Art of Breaking Up published by Harper Design. He lives in Southern California with his wife and daughter and dog and a bird.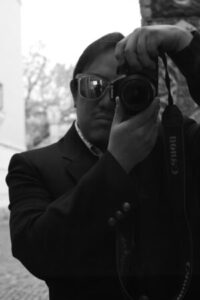 Twitter Manager // T Guzman
T Guzman writes and does things in general. BA in Philosophy from the University of Missouri-St. Louis. MFA from Northern Michigan University. Work featured in Homology, Landlocked, Press Pause Press, and elsewhere. Zebra Cake connoisseur. Tweets: @t_guzman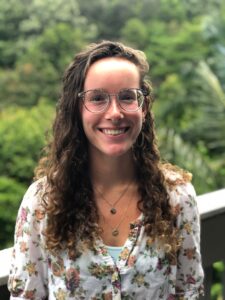 Instagram Manager // Genevieve Foster
Genevieve grew up in Hawaii, always covered in sand and breathing warm air thick with salt water. She traveled across the ocean to attend college in eastern Washington, suddenly surrounded by fields of dry wheat and living under a sky that turned bright purple in the winters. She received her BA in Anthropology and her minor in Creative Writing. She now spends her time writing about water and memories, and reading lots of Zadie Smith.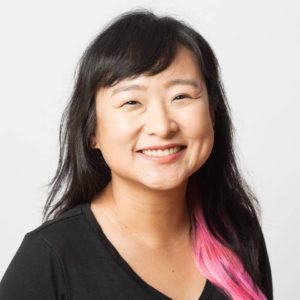 Reader // Minyoung Lee
Minyoung Lee lives in San Francisco, CA with her well-traveled calico cat, Matisse. Her work appears in MoonPark Review, Vestal Review, JMWW, and others. Minyoung is a Tin House Summer Workshop Alum and a winner of the Fear No Lit Submerging Writer Fellowship. Her website is https://myleeis.com/ and she tweets at @minyoungleeis.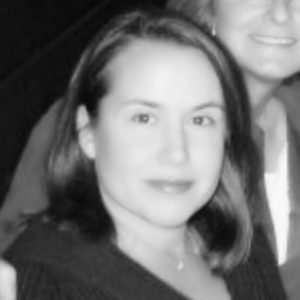 Reader // Mary Hanrahan
Mary is a writer of poetry, flash fiction, and screenplays. She holds an MFA in Creative Writing and an MA in Counseling. Her most recent work appears in or is forthcoming in Sugar House Review, Artful Dodge, tinywords, and formercactus. When she isn't writing she is thinking about writing. Her first book of poetry is patiently waiting on her desk for the perfect title.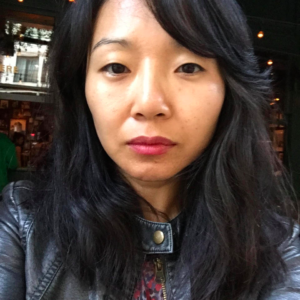 Reader // Eunha Choi
Eunha Choi has taught Latin American literatures and cinema at several public and private universities. She writes poetry because that's how silence can be seen amid disquieting letters that often dream of moments left unsaid. Her publication appears in Modern Poetry Quarterly Review, Pacific Coast Philology, Confluencia, Ciberletras, and Chasqui among others.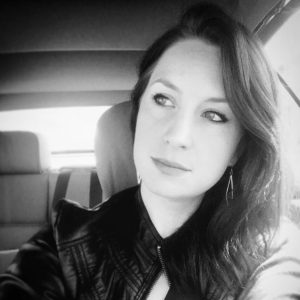 Reader // Annie Frazier
Annie Frazier is Social Media Editor for Pithead Chapel Literary Journal and Social Media Manager for the Spalding University MFA in Writing Alumni Association. Her fiction and poetry can be found in Paper Darts, Hypertrophic Literary, Longleaf Review, North Carolina Literary Review, NCLR Online, Still: The Journal, CHEAP POP, Crack the Spine, Philosophical Idiot, The Cabinet of Heed, and apt magazine. Annie's work has been nominated for the Pushcart Prize, Best of the Net, and Best Small Fictions. Find her on Twitter @anniefrazzr.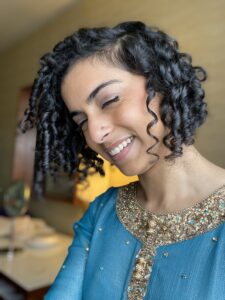 Reader // Sarosh Nandwani
Sarosh is a mechanical engineer & anthropologist, and is particularly interested in the overlap between those subjects. She loves impulse buying poetry books and experimenting with her curly hair. Her Twitter and Instagram handles are @saroshnandwani. She has been published in Phemme Zine, the Hellebore, Peculiars Magazine, the Brown Orient, and is a regular contributor for Royal Rose Magazine. She is also a reader for Anomaly and Periwinkle Literary Magazine.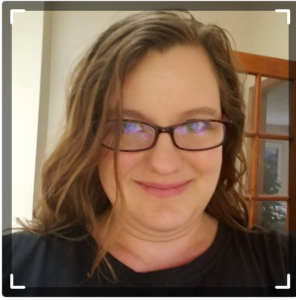 Reader // Dina Strasser
Dina Strasser is a veteran English teacher and writer. She has words in The New York Times, Orion Magazine, Longleaf Review and other publications, and serves as a poetry reader for the Oxford Academic journal ISLE: Interdisciplinary Studies in Literature and Environment. Find her on Twitter @D_E_Strasser or at dinastrasser.com.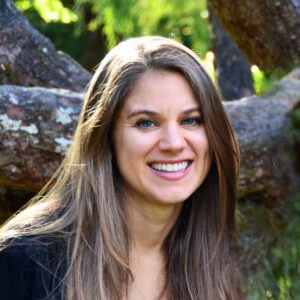 Reader // Hadley Leggett
Hadley lives and writes in Seattle, WA. Her winding career path has included degrees in medicine, biochemistry, and science journalism, before she finally found her home in fiction. When not chasing after her three children, she's working on yet another draft of her first novel. Hadley's work has appeared at Literary Mama, 50-Word Stories, and Wired.com, and you can find her online at hadley.ink or on Twitter @hadl.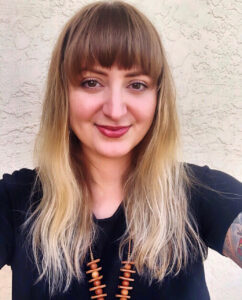 Reader // Abigail Stewart
Abigail Stewart is a writer from Berkeley, California where she lives in an apartment filled with plants and books and breakable things. Originally from Houston, Texas, she studied Literature and Art History at Sam Houston State University, then went on to earn an M.Ed in Educational Leadership at Lamar University. Her short fiction can be found in Maudlin House, XRAY Literary Magazine, Corvid Queen, and Taco Bell Quarterly, among others. You can find her on Twitter @abby_writes.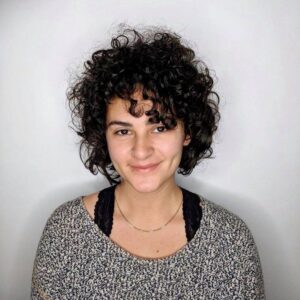 Reader // Olivia Braley
Olivia Braley is a mostly-poetry writer from Annapolis, Maryland. She is currently pursuing her Master's of Arts in Liberal Arts at St. John's College in Annapolis, Maryland and, in her free time, trying her hand at fermentation (with mixed results). She holds a B.A. in English Literature and Spanish from the University of Maryland, College Park, and is an alumni of the Jiménez-Porter Writers' House. Keep up with her work on Twitter @OliviaBraley.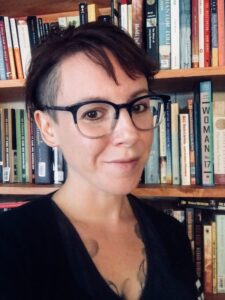 Reader // Erin Vachon
Erin Vachon earned her MA from the University of Rhode Island. Her work has been nominated for the Pushcart Prize and appears or is forthcoming in The Pinch, Brevity, Cheap Pop, and Cream City Review. She writes in southern New England, and considers it both a blessing and a curse that she lives in the area with the highest doughnut shops per capita. You can find her on twitter @erinjvachon or www.erinvachon.com.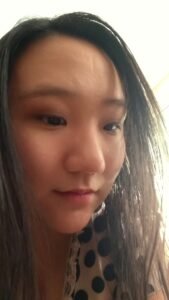 Reader // Maria S. Picone
Maria S. Picone has an MFA from Goddard College. She's interested in world cultures, politics, and languages. As a Korean adoptee in an Italian American family and a New Englander, her obsessions with noodles, seafood, and the ocean are hardly her fault. Her fiction appears in Monday Night Lit, talking about strawberries all of the time, and Progenitor Art and Literary Journal. Her Twitter is @mspicone, and her website is mariaspicone.com.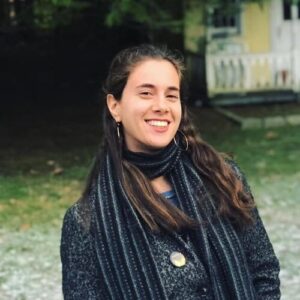 Reader // Caitlin Barasch
Caitlin is a writer and a native New Yorker. She earned her BA from Colorado College and her MFA from New York University, where she also taught creative writing. Her writing has appeared or is forthcoming in over a dozen publications, including Catapult, Hobart, Jellyfish Review, Day One, Atlas and Alice, and The Forge. Her work has also been nominated for Best Small Fictions. Find her on twitter @soembarasched.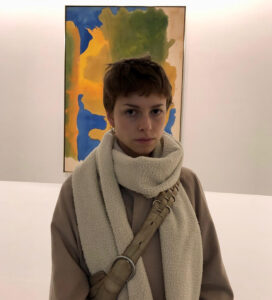 Reader // Jancie Creaney
Jancie Creaney is a writer from Montreal interested in what is at the confluence of nature, material, and memory. Her prose has appeared in Entropy, Soliloquies Anthology and elsewhere. She lives in New York City. More of her work can be found at www.jancie.net.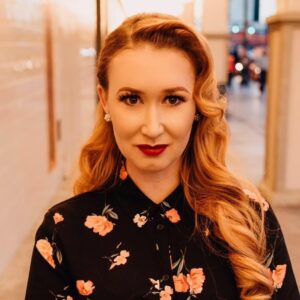 Reader // Krista Diamond
Krista Diamond is a former national parks employee turned freelance/fiction writer. Her short fiction and personal essays have been published in Barrelhouse, Barnstorm Literary Journal, Barren Magazine, Longleaf Review, Bull, After Happy Hour Review, and elsewhere. She has also written for HuffPost, Thrillist, Business Insider, Fodor's, and Eater. Krista is a Tin House Summer Workshop alum and a Nevada Arts Council grant recipient. She lives in Las Vegas, Nevada. Find her at www.kristamariediamond.com and on Twitter @KristaDiamond.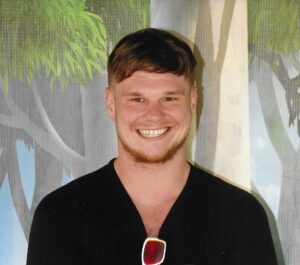 Reader // Eric Mueller
Eric Mueller is an essayist based out of Alameda, CA. Work of his has appeared in Foglifter, Thought Erotic, Mindbodygreen, and more. He holds a BA from Allegheny College and an MFA from University of San Francisco. Once a month, he hosts a monthly reading series called Bedtime Stories. Eric enjoys, reading, reviewing books, trips to the beach, and group fitness. Follow him (and his dogs) on Twitter and Instagram @realericmueller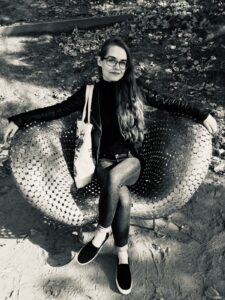 Reader // Abigail Oswald
Abigail Oswald is a writer whose work predominantly examines themes of celebrity, crime, and girlhood. She holds an MFA from Sarah Lawrence College and currently resides in Connecticut. Her writing has appeared in Anomaly, Fugue, Hobart, Necessary Fiction, Split Lip, Sundog, and elsewhere. You can find her online at abigailwashere.com.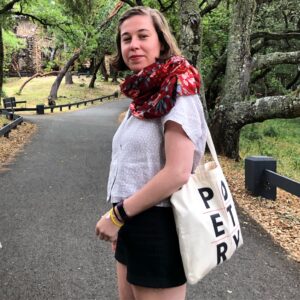 Reader // Sarah Jordan
Sarah Jordan is a writer and former bookseller currently based in Georgia. She holds an MLitt in Women, Writing, and Gender from the University of St Andrews. Her writing appears in Powder Keg, Cosmonauts Avenue, Entropy, and elsewhere.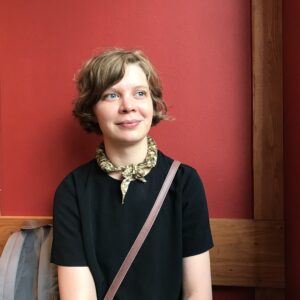 Reader // Angela Caravan
Angela Caravan is a settler on unceded Coast Salish territory (Vancouver, BC), and writes both poetry and fiction. She is the author of the micro-chapbook Landing (post ghost press). Her work has also appeared in Broken Pencil, Pulp Literature, Cascadia Rising Review, Sad Mag, and more. You can find her on Twitter at @a_caravan or read her writing at angelacaravan.com.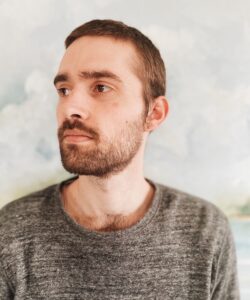 Reader // William Bortz
William Bortz is the author of the books Shards (2018) and The Grief We're Given (2021). His work can be found online and in print in journals such as Empty Mirror, Okay Donkey, Parentheses Journal, and others. He lives in the Midwest with his wife and two cats. William enjoys cycling, basketball, Lo-fi, and cooking. You can find him on Twitter @william_bortz.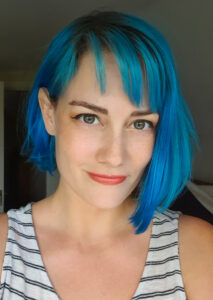 Reader // Janna Grace
Janna Grace grew up on an island and finds herself always trying to return to the sea. Her first micro chapbook, A Life in Times and Shells (2019, Rinky Dink Press) was nominated for a Pushcart Prize and her debut novel The Talkers are Talking will be published in 2021 through Quill, an imprint of Inkshares. She is the Managing Editor of Lamplit Underground and coordinates the Break the Bechdel with Strong Female Leads Syndicate to support authors who write three-dimensional characters who identify as female. Janna earned an MA in Teaching and Creative Writing from Cardiff University and teaches composition, literature, and creative writing at various universities. Her poetry and fiction publications can be found at jannaliggan.com and she tweets @jgearthworm.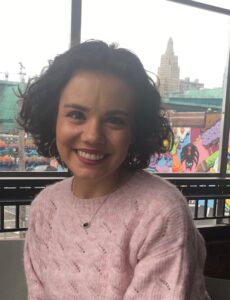 Reader // Kara Lewis
Kara Lewis is a poet, writer, and editor. Her poems have appeared in Stirring, SWWIM, Pithead Chapel, Plainsongs, and elsewhere. She is a recipient of the John Mark Eberhart Memorial Award and a weekly contributor to the Read Poetry blog. Her work will be anthologized in the upcoming Aunt Flo project. In addition to poetry, she has published essays, short stories, and journalism. When she's not writing, she enjoys painting, yoga, and vintage shopping. You can follow her on Twitter @kararaywrites.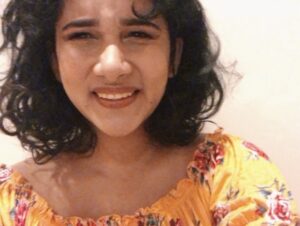 Reader // Anoushka Subbaiah
Anoushka Subbaiah is a poet from Bangalore, India. She's an English and Environmental Studies major at Swarthmore College, and her work has been published in Vagabond City Literary and Rattle.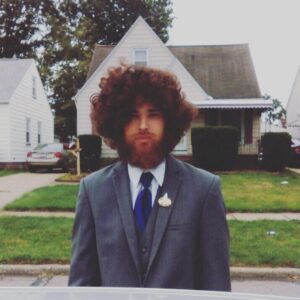 Reader // Corey Miller
Corey Miller was a finalist for the F(r)iction Flash Fiction Contest ('20) and shortlisted for The Forge Flash Competition ('20). His writing has appeared in Third Point Press, Pithead Chapel, Lost Balloon, Hobart, and elsewhere. When not working or writing in Cleveland, Corey likes to take the dogs for adventures. Follow him on Twitter @IronBrewer or at www.CoreyMillerWrites.com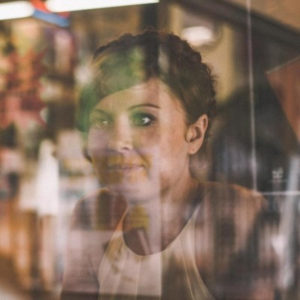 Founding Editor // Stephanie Lachapelle
Stephanie was the EIC of Longleaf Review from 2017–2019. She is a writer and warden of two feral children. As a child, she once hid in a tree for 5 hours before realizing her family didn't miss her, a fact which she's never forgiven. Her fiction has been nominated for Best of the Net and the Pushcart Prize, and you can find her tweeting from @thegothest.
We'd like to extend a special thank you to past readers Hannah Grieco, Moylin Yuan, Thea Swanson, Alec Osthoff, Camille Gauthier, Nell Smith, Constance Owens, Allison Kubu, Rosandra Ortiz, and Judith Roney; former fiction editor, Sarah Arantza Amador; former Poetry Editor, Kristin Trujillo; and past Managing Editor, Tara Linn-Pickens.
Longleaf Review depends on volunteers to run smoothly. If you're interested in joining us, let us know!