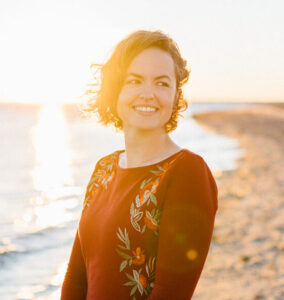 Editor in Chief // Stephanie Trott
Stephanie Trott lives and writes in southeastern Massachusetts, though she'll always be a Jersey girl at heart. She holds an MFA in fiction from the University of North Carolina Wilmington, where she was a poetry editor at Ecotone. A lover of rocky beaches, little dogs, and strong coffee, her writing appears in Prairie Schooner, Hobart, CRAFT, The Boiler, Pithead Chapel, and elsewhere. You can find her (occasionally) on Twitter at @sc_trott.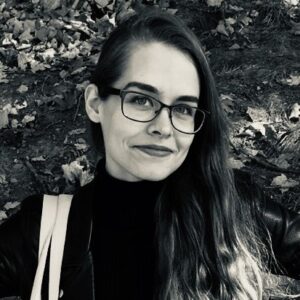 Fiction // Abigail Oswald
Abigail Oswald is a writer whose work predominantly examines themes of celebrity, crime, and girlhood. Her writing has appeared or is forthcoming in journals such as Wigleaf, Matchbook, Fractured Lit, Hobart, Vol. 1 Brooklyn, The Rupture, DIAGRAM, and Split Lip, and her short fiction was selected for Best Microfiction 2021. She holds an MFA from Sarah Lawrence College and currently resides in Connecticut. Find her online at abigailwashere.com.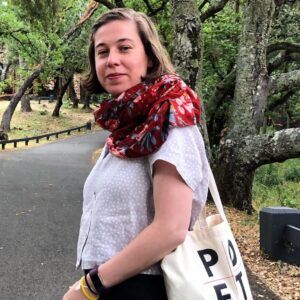 Poetry // Sarah Jordan
Sarah Jordan is a writer and former bookseller currently based in Georgia. She holds an MLitt in Women, Writing, and Gender from the University of St Andrews. Her writing appears in Powder Keg, Cosmonauts Avenue, Entropy, and elsewhere.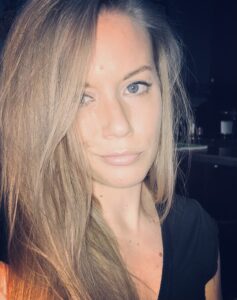 Reviews & Interviews // Carissa Chesanek
Carissa Chesanek is an NYC-based writer with an MFA in Creative Writing from The New School. Her work has been seen in The Brooklyn Rail, The Los Angeles Review of Books, Electric Literature, Litro Magazine, and Guernica. An admirer of the written language, she loves reading anything raw and unsettling over a good cup of coffee (or possibly Japanese whiskey) and enjoys talking all things books to anyone who will listen. She serves as a member of PEN America's Prison Writing Committee and is a writing mentor at Memorial Sloan Kettering's Visible Ink Writing Program for Patients. Find her at carissachesanek.net.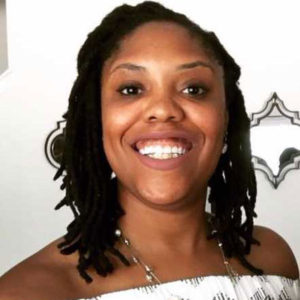 CNF // Paige Perez
Paige is an avid reader, writer, and editor who holds an MA in English from UNF. When Paige isn't delving into the historical, social, and cultural implications of the African Diaspora, including within her own family history, she's exploring her creative nonfiction chops through her blog, Modern Passage, playing with her two pups, Jet and Korra, and spending quality time with her mom, who is the strongest woman she knows and exemplifies everything she wants to be when she finally figures out "how to adult."
Fiction // Melissa Llanes Brownlee
Melissa Llanes Brownlee is a native Hawaiian writer who decided to move to Japan after her MFA from UNLV. She has work published or forthcoming in Booth, Pleiades, The Citron Review, Milk Candy Review, Necessary Fiction, NFFR, trampset, jmww, Superstition Review, Smokelong Quarterly, Lost Balloon, Best Small Fictions 2021, and Best Microfiction 2022. When she's not teaching English and writing, she's reading graphic narratives, playing the ukulele, doodling daily, running from zombies, and trying not to die in video games. Hard Skin, her short story collection, will be available from Juventud Press. She tweets @lumchanmfa and talks story at www.melissallanesbrownlee.com.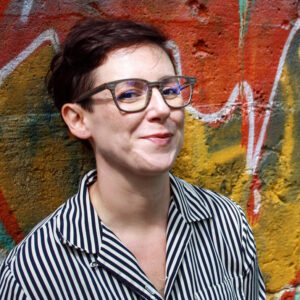 Hybrid Forms // Erin Vachon
Erin Vachon holds an M.A. in English Literature from the University of Rhode Island. Their work has appeared/is forthcoming in SmokeLong Quarterly, DIAGRAM, Hayden's Ferry Review, The Pinch, Brevity, and elsewhere. They workshopped their hybrid-novel at Tin House in 2021. They write in southern New England, and consider it both a blessing and a curse that they live in the area with the highest doughnut shops per capita. You can find their writing at erinvachon.com or on Twitter @erinjvachon.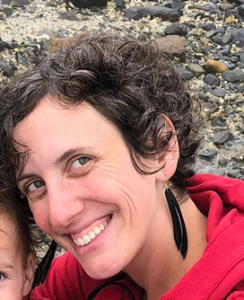 Brianna Avenia-Tapper
Brianna Avenia-Tapper is a writer and editor with work published or forthcoming in Tahoma Literary Review, Hobart, Pigeon Pages, and elsewhere. Formerly a teacher in the US, Russia, and Kazakhstan, she lives in NYC with her family. Twitter: @AveniaTapper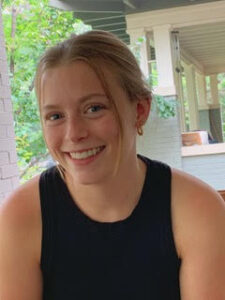 Zoe Baumgartner
Zoe Baumgartner is a journalism and political science student at Northeastern University from Denver, Colorado. Her work has appeared in Longleaf Review.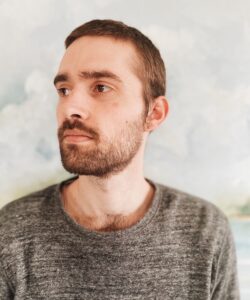 William Bortz
William Bortz is the author of the books Shards (2018) and The Grief We're Given (2021). His work can be found online and in print in journals such as Empty Mirror, Okay Donkey, Parentheses Journal, and others. He lives in the Midwest with his wife and two cats. William enjoys cycling, basketball, Lo-fi, and cooking. You can find him on Twitter @william_bortz.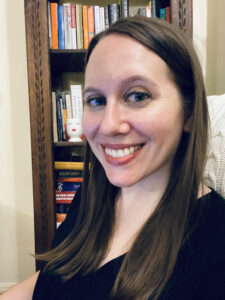 Caelyn Cobb
Caelyn Cobb is a writer and university press editor living in Queens, NY. Her work has appeared in or is forthcoming from Passages North, The Smart Set, HAD, X-R-A-Y, and elsewhere. You can read more at www.caelyncobb.com.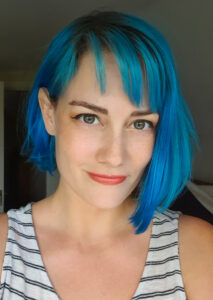 Janna Grace
Janna Grace grew up on an island and finds herself always trying to return to the sea. Her first micro chapbook, A Life in Times and Shells (2019, Rinky Dink Press) was nominated for a Pushcart Prize and her debut novel The Talkers are Talking will be published in 2022 through Quill, an imprint of Inkshares. She is the Managing Editor of Lamplit Underground and coordinates the Break the Bechdel with Strong Female Leads Syndicate. Janna earned an MA in Teaching and Creative Writing from Cardiff University and teaches composition, literature, and creative writing at various universities. Her poetry and fiction publications can be found at jannaliggan.com and she tweets @jgportolan.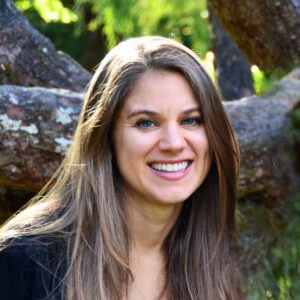 Hadley Leggett
Hadley lives and writes in Seattle, WA. Her winding career path has included degrees in medicine, biochemistry, and science journalism, before she finally found her home in fiction. When not chasing after her three children, she's working on yet another draft of her first novel. Hadley's work has appeared at Literary Mama, 50-Word Stories, and Wired.com, and you can find her online at hadley.ink or on Twitter @hadl.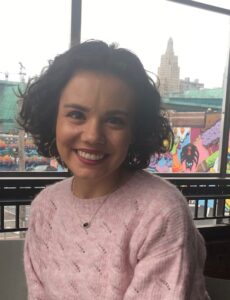 Kara Lewis
Kara Lewis is a poet, writer, and editor. Her poems have appeared in Stirring, SWWIM, Pithead Chapel, Plainsongs, and elsewhere. She is a recipient of the John Mark Eberhart Memorial Award and a weekly contributor to the Read Poetry blog. Her work will be anthologized in the upcoming Aunt Flo project. In addition to poetry, she has published essays, short stories, and journalism. When she's not writing, she enjoys painting, yoga, and vintage shopping. You can follow her on Twitter @kararaywrites.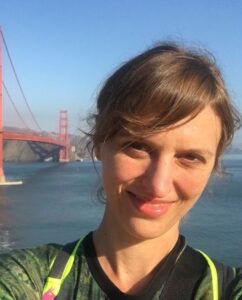 Beth Meko
Beth Meko lives in Knoxville, Tennessee, where she is a grant writer and university lecturer. Her short fiction has appeared in Longleaf Review, Valparaiso Fiction Review, Blue Lake Review, and Still: The Journal, among others, and is forthcoming in Oyster River Pages and Northern Appalachia Review.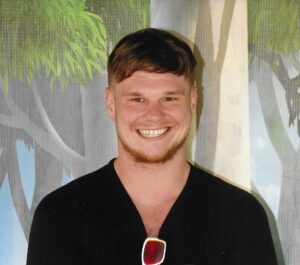 Eric Mueller
Eric Mueller is an essayist based out of Alameda, CA. Work of his has appeared in Foglifter, Thought Erotic, Mindbodygreen, and more. He holds a BA from Allegheny College and an MFA from University of San Francisco. Once a month, he hosts a monthly reading series called Bedtime Stories. Eric enjoys, reading, reviewing books, trips to the beach, and group fitness. Follow him (and his dogs) on Twitter and Instagram @realericmueller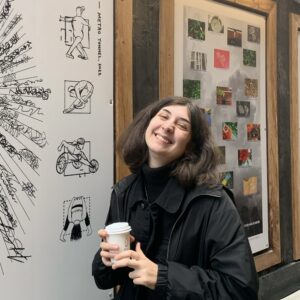 Helena Pantsis
Helena Pantsis (she/they) is a writer, student, and artist from Naarm, Australia. A full-time student of creative writing, they have a fond appreciation for the gritty, the dark, and the experimental. More can be found at hlnpnts.com.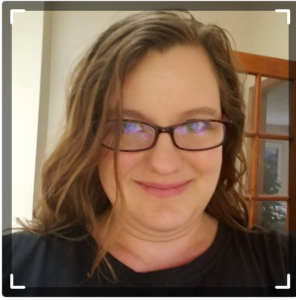 Dina Strasser
Dina Strasser is a veteran English teacher and writer. She has words in the New York Times, Orion Magazine, Longleaf Review, and other publications, and serves as a poetry reader for the Oxford Academic journal ISLE: Interdisciplinary Studies in Literature and Environment. Find her on Twitter @D_E_Strasser or at dinastrasser.com.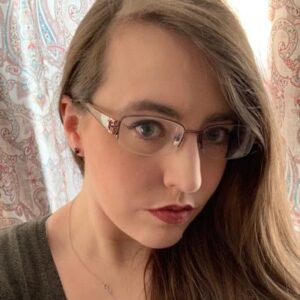 E.B. Schnepp
E.B. Schnepp is a poet currently residing in Indiana. Their work can be found in Up the Staircase, Ninth Letter, and Spoon River Poetry Review, among others.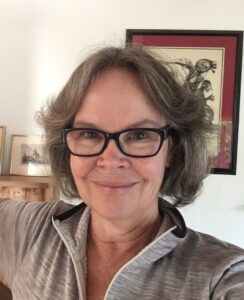 Meredith Wadley
Meredith Wadley is an award-winning and anthologized American-Swiss writer who lives in a medieval micro town on the Rhine River. She grew up in a military family and holds an MFA in Creative Writing from the University of Oregon. Her work has been nominated for a Pushcart Prize. Her long-form fiction appears in various publications, including CaféLit, Collateral, Fairlight Books, Line of Advance, Litbreak Magazine, Longleaf Review, New World Writing, and upstreet. Pieces from her international idioms reimagined as flash fiction have appeared in print and online publications, including Bandit Fiction, Fiction Kitchen Berlin, Flash Boulevard, Fudoki Magazine, Gone Lawn, JMWW, Lammergeier, Lunate, and Orca Lit.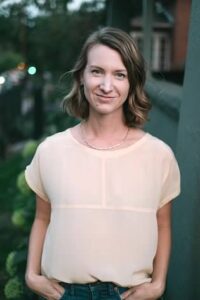 Carolyn Wilson-Scott
Carolyn Wilson-Scott is a writer, mother, and former teacher living in Denver. She holds two degrees from Stanford University, and her work has appeared in Oyster River Pages.
Kay E. Bancroft
Kay E. Bancroft (they/them) is a queer non-binary poet, educator, editor, and reviewer from Cincinnati, OH. They hold a BA from the University of Cincinnati and are currently an MFA Candidate at Randolph College. You can find their writing in Cotton Xenomorph, Longleaf Review, The Rumpus, and more. Explore their work at kayebancroftpoet.com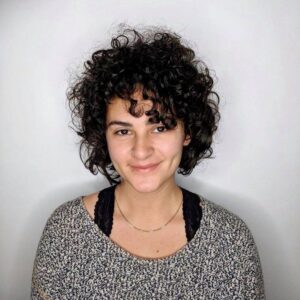 Olivia Braley
Olivia Braley is a mostly-poetry writer from Annapolis, Maryland. She is currently pursuing her Master's of Arts in Liberal Arts at St. John's College in Annapolis, Maryland and, in her free time, trying her hand at fermentation (with mixed results). She holds a B.A. in English Literature and Spanish from the University of Maryland, College Park, and is an alumni of the Jiménez-Porter Writers' House. Keep up with her work on Twitter @OliviaBraley.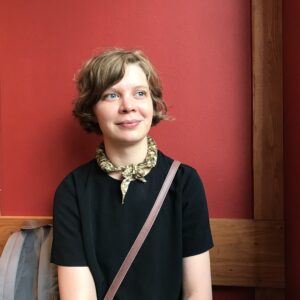 Angela Caravan
Angela Caravan is a settler on unceded Coast Salish territory (Vancouver, BC), and writes both poetry and fiction. She is the author of the micro-chapbook Landing (post ghost press). Her work has also appeared in Broken Pencil, Pulp Literature, Cascadia Rising Review, Sad Mag, and more. You can find her on Twitter at @a_caravan or read her writing at angelacaravan.com.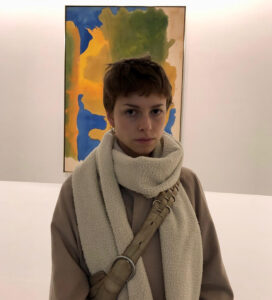 Jancie Creaney
Jancie Creaney is a writer from the outskirts of Montreal. Her prose has appeared in Tammy Journal, American Chordata, Entropy, The Puritan, and elsewhere. More at www.jancie.net.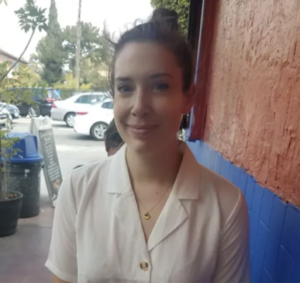 Claire Gullander
Claire is a writer and academic from Montreal currently based in Hong Kong. Her interests are wide-ranging but tend to cohere around works of speculative fiction and questions of translation. Her writing can be found in Post-45, Another Gaze: A Feminist Film Journal, and others. She's a lover of all cats, but especially hers.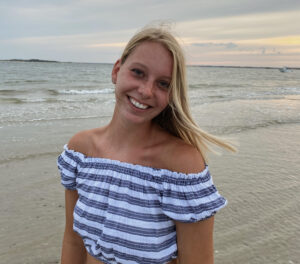 Gracie Jordan
Gracie Jordan currently studies dance and English at Towson University, where she served as the 2020–2021 Editor-in-Chief of Grub Street Literary Magazine for a recent issue. She recently interned with Mason Jar Press, and her work has appeared in the Rumpus, the Los Angeles Review of Books, and elsewhere. You can usually find her with a book in one hand and a cup of tea in the other, on a yoga mat or in the dance studio, or working on her own novels.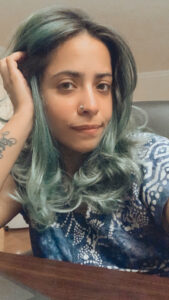 Aekta Khubchandani
Aekta Khubchandani associates herself with everything water. A writer from Bombay, she is the founder of Poetry Plant Project. She holds a dual MFA in Poetry & Nonfiction from The New School, where she worked as Readings and Community Development Assistant. She is the winner of Breakout Prize 2022 in Poetry and the Baltimore Review's Winter Contest in Poetry. Her poems have been long listed for Toto Awards by TFA three times. Her fiction, "Love in Bengali Dialect," which won the Pigeon Pages Fiction contest, has been nominated for Best American Short Fiction. Besides, her work is nominated for Best of Net (Poetry) 2021 by Nurture Literary, Best Microfiction by Passages North, and Favorite Online Articles and Essays by Entropy. Her film, New Normal, whose script she has written, won the Best Microfilm award at Indie Short Fest by Los Angeles International Film Festival. She has works published in Penn Review, South Florida Poetry Review, Tupelo Quarterly, Speculative Nonfiction, Passages North, VIDA, Blood Orange Review, and elsewhere. She's currently working on two books. Say hii to her on ig: @aekta.khubchandani and Twitter: @k_aekta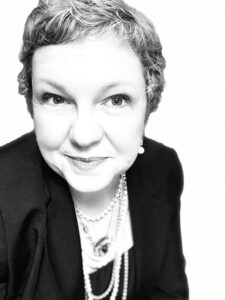 Laurie Marshall
Laurie Marshall is a writer and artist working in Northwest Arkansas. Recent stories have been awarded the 2021 Lascaux Prize in Flash Fiction and will be included in the 2021 Bath Flash Fiction Award anthology. She's a reader for Fractured Lit and Longleaf Review, and her words and art have been published in Emerge Literary Journal, Bending Genres, Twin Pies Literary, Flash Frog and Janus Literary, among others. Connect on Twitter @LaurieMMarshall.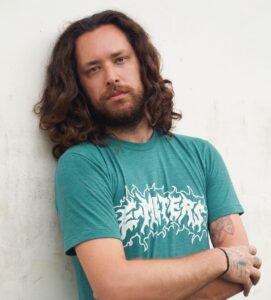 Corey Miller
Corey Miller was a finalist for the F(r)iction Flash Fiction Contest ('20) and shortlisted for The Forge Flash Competition ('20). His writing has appeared in Third Point Press, Pithead Chapel, Lost Balloon, Hobart, and elsewhere. When not working or writing in Cleveland, Corey likes to take the dogs for adventures. Follow him on Twitter @IronBrewer or at www.CoreyMillerWrites.com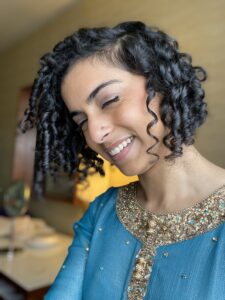 Sarosh Nandwani
Sarosh is a mechanical engineer & anthropologist, and is particularly interested in the overlap between those subjects. She loves impulse buying poetry books and experimenting with her curly hair. Her Twitter and Instagram handles are @saroshnandwani. She has been published in Phemme Zine, the Hellebore, Peculiars Magazine, the Brown Orient, and is a regular contributor for Royal Rose Magazine. She is also a reader for Anomaly and Periwinkle Literary Magazine.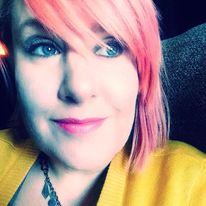 Jenny Stalter
Jenny Stalter is a writer and former private chef who spent years backpacking the Midwest and West Coast. She enjoys being a mom and the smell of old books. Her fiction can be found in print and online at Typehouse Literary Magazine, Longleaf Review, X-R-A-Y Literary Magazine, Maudlin House, Tiny Molecules, Cease, Cows, and elsewhere. She is a Pushcart Prize and Best of the Net nominee. You can find her tweeting into the void, mostly about cats, food, and writing @JennyStalter.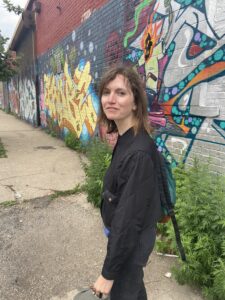 Julia Kooi Talen
Julia Kooi Talen (she/her) is a writer living in the Upper Peninsula of Michigan. She's currently an MFA candidate in creative writing at Northern Michigan University where she teaches college composition and works as an associate editor for Passages North. Her writings can be found at www.juliakooitalen.com.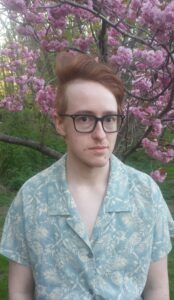 Nat Wisehart
Nat Wisehart (they/he) holds an MFA from the University of Wyoming. Their work appears in or is forthcoming from december magazine, Foglifter, the minnesota review, Tahoma Literary Review, The Idaho Review, and elsewhere. Two of their flash fictions were finalists for the Gigantic Sequins 2021 Summer Contest Series. Nat lives in Nebraska with two partners and two very large cats.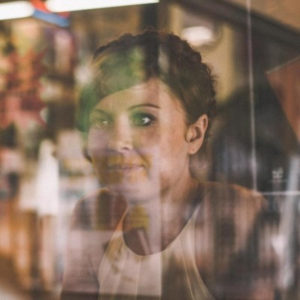 Publisher // Stephanie Lachapelle
Stephanie was the EIC of Longleaf Review from 2017–2019. She is a writer and warden of two feral children. As a child, she once hid in a tree for 5 hours before realizing her family didn't miss her, a fact which she's never forgiven. Her fiction has been nominated for Best of the Net and the Pushcart Prize, and you can find her tweeting from @lachsl.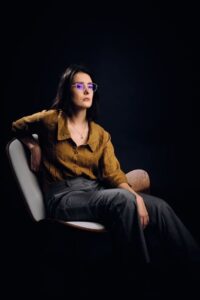 Marketing Manager // Katherine O'Hara
Katherine O'Hara received an MFA with Distinction from UNCW and is a Tin House Workshop alumna. She has worked formerly for Beloit Poetry Journal, Ecotone, and Lookout Books. Among others, Katherine's writing has appeared in the Hobart, NELLE, Artemis Journal and YES POETRY. As far as writing, she is pitching her hybrid novel that features poetic interpretations of grief in rural Louisiana, where her family is from. The excerpt 'More Filling than Berries' from the novel was later chosen by Edizioni Black Coffee as their monthly Hobart selection, whereupon it was published in translation and discussed on their podcast. You can find her on Twitter @katherineggrace.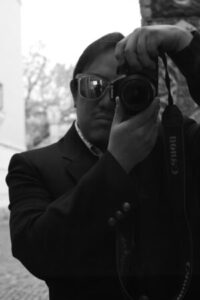 Twitter Manager // T Guzman
T Guzman writes and does things in general. BA in Philosophy from the University of Missouri-St. Louis. MFA from Northern Michigan University. Work featured in Homology, Landlocked, Press Pause Press, and elsewhere. Zebra Cake connoisseur. Tweets: @t_guzman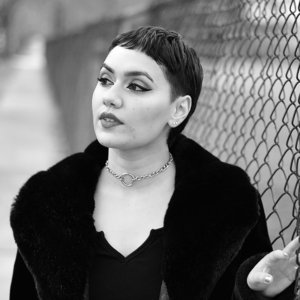 Content Designer // Auzin Ahmadi
Auzin is a former literary magazine editor and published author who thinks often about the beauty of language and the power of storytelling. She seeks a life based on writing, so her lifelong creativity works well with content design. Guiding the user through a product requires strategy, empathy, and communication. Auzin's background in publishing and copyediting has well prepared her for the challenges of crafting frictionless copy. She is excited to join Longleaf Review as a content designer to make an impact in the creative nonprofit space.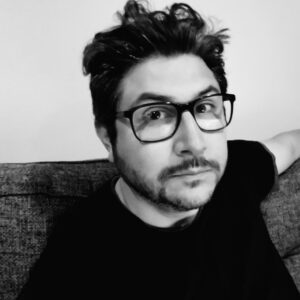 Graphics Manager // Luis Garcia Romero
Luis Garcia Romero is a graphic artist and writer. His art work has been featured in the book The Art of Breaking Up, published by Harper Design. He lives in Southern California with his wife and daughter and dog and a bird.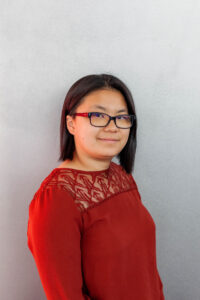 Instagram Manager // Katelin Siyu Guerin
Katelin Siyu Guerin (she/her/hers) graduated from SUNY Potsdam with a BA in Literature/Writing, a BA in Women's and Gender Studies, and an Art Studio minor. As a queer Chinese American, she values narratives often gone unheard (i.e. LGBTQ+, BIPOC, AAPI, etc.) and hopes to one day work within a publishing company that values uplifting such narratives. Follow her on Instagram at @katelg_.
Longleaf Review depends on an all-volunteer staff to run smoothly. If you're interested in joining us, let us know!
We'd like to extend a special thank you to our past readers: Caitlin Barasch, Eunha Choi, Krista Diamond, Nina Ferraz, Annie Frazier, Alexis Angelica Garcia, Camille Gauthier, Hannah Grieco, Mary Hanrahan, Allison Kubu, Minyoung Lee, Kaleena Madruga, Maria Picone, Rosandra Ortiz, Alec Osthoff, Constance Owens, Judith Roney, Nell Smith, Abigail Stewart, Anoushka Subbaiah, Thea Swanson, and Moylin Yuan; former blog editor Julie Webb; former Instagram manager Genevieve Foster; former fiction editors Sarah Arantza Amador and Lilly Schneider; former poetry editors Kristin Trujillo and Adelina Sarkisyan; former managing editor Tara Linn-Pickens; and former editor in chief Kate Finegan.