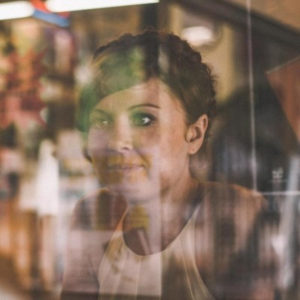 Publisher & Prose Editor // Stephanie Lachapelle
Stephanie is a writer, graduate student, and warden of two feral children. As a child, she once hid in a tree for 5 hours before realizing her family didn't miss her, a fact which she's never forgiven. Her fiction has been nominated for Best of the Net (2018) and appeared in various publications, both online and in print, while her literary criticism has appeared in the Journal of Florida Literature.
Assistant Prose Editor // Tara Pickens
Tara is a writer who graduated from UCF with a B.A. in Creative Writing. She has a particular interest in CNF, and she prides herself on winning 2nd place in her 4th grade spelling bee. She's a self-confessed cat lady, and if you leave her alone with yours, she'll definitely steal them.
Poetry Editor // Kristin Trujillo
Kristin is a Miami-based Jersey girl and poet with a BA in English & Creative Writing from UCF. Her favorite authors are David Sedaris, Rupi Kaur, Kate Chopin and Maya Angelou. When she's not living in the pages of a book or spending time with her niece, you can find her reviewing TV shows, movies, and music on her blog, According to Kristin.
Advice Columnist // Yael van der Wouden
Yael van der Wouden is a writer and mixed-bag diaspora child situated in Utrecht, the Netherlands. One time she rescued a mouse from being eaten by a snake, but when she took the mouse home the dog then got it. This still makes her sad. In her advice column, Dear David, she channels the beautiful spirit of Sir David Attenborough. She's currently working on a collection of short stories about women and monsters.
Prose Reader // Paige Perez
Paige is an avid reader, writer, and editor who graduated from UNF with a BA in English and a minor in History and is currently pursuing an MA in English. When Paige isn't delving into the historical, social, and cultural implications of the African Diaspora, including within her own family history, she's exploring her creative nonfiction chops through her blog, Modern Passage, playing with her two pups, Jet and Korra, and spending quality time with her mom, who is the strongest woman she knows and exemplifies everything she wants to be when she finally figures out "how to adult."
Poetry Reader // Kristi O'Daniel
Kristi was born in Spain, raised in Jacksonville, FL, and now teaches literature in Istanbul, Turkey. When she's not teaching, you can find her wandering through second hand bookstores in distant lands.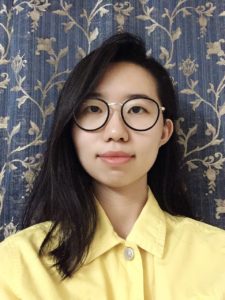 Poetry Reader // Moylin Yuan
Moylin is a self-taught designer, illustrator, and occasional art director, born and raised in Dubai, UAE. She enjoys working with paper in all formats (print publications, modular origami, turning dollars into koi...) and reading as many abstract concepts as possible. You can find her on twitter @thisismoy.
Prose Reader // Constance Owens
Connie loves everything Southern and thinks heaven's a picnic and a good book. She's pursuing her MFA from the UCF, and she recently completed her chapbook Other Shiny Things, while her fiction is forthcoming in The Write Stuff Anthology. Connie hangs her hat somewhere in Florida with her three Volpino Italiani, the loves of her life, and though she prefers writing fiction and creative nonfiction, she occasionally loves writing a good poem too.
Longleaf Review depends on volunteers to run smoothly. If you're interested in joining the team, let us know!