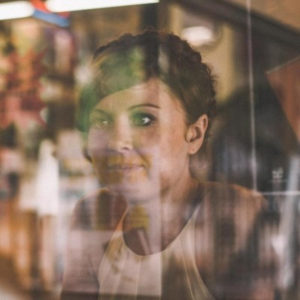 Editor-in-Chief // Stephanie Lachapelle
Stephanie is a writer and warden of two feral children. As a child, she once hid in a tree for 5 hours before realizing her family didn't miss her, a fact which she's never forgiven. Her fiction has been nominated for Best of the Net and the Pushcart Prize, and you can find her tweeting from @thegothest.
Managing Editor // Tara Pickens
Tara is a writer who graduated from UCF with a B.A. in Creative Writing. She has a particular interest in CNF, and she prides herself on winning 2nd place in her 4th grade spelling bee. She's a self-confessed cat lady, and if you leave her alone with yours, she'll definitely steal them.
CNF Editor // Paige Perez
Paige is an avid reader, writer, and editor who graduated from UNF with a BA in English and a minor in History and is currently pursuing an MA in English. When Paige isn't delving into the historical, social, and cultural implications of the African Diaspora, including within her own family history, she's exploring her creative nonfiction chops through her blog, Modern Passage, playing with her two pups, Jet and Korra, and spending quality time with her mom, who is the strongest woman she knows and exemplifies everything she wants to be when she finally figures out "how to adult."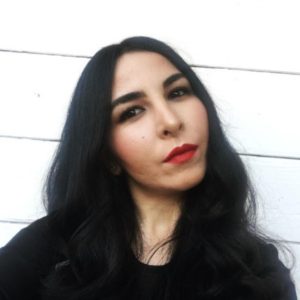 Poetry Editor // Adelina Sarkisyan
Adelina is an Armenian-American writer whose poetry has been nominated for Best of the Net and appeared in various publications, online and in print. Besides writing, her insatiable curiosity has led her to pursue a BA in Anthropology, with Minors in Women's Studies and Criminology, and a Master of Social Work. When she's not working, she takes ballet class, explores all things odd and eerie, and roams the streets of Los Angeles. She is currently working on a novel, a collection of poetry, and the occasional short story.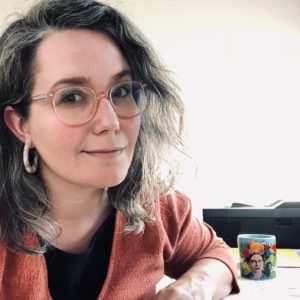 Fiction Editor // Sarah Arantza Amador
Born in Los Angeles and currently residing in the Santa Cruz Mountains of Northern California with her dog Roscoe, Sarah Arantza Amador writes about longing, ghost-making, the endearment of monsters, and the weird twists and turns of human loving-kindness. Her flash fiction has been nominated for Best Microfictions (2018). You can find her fiction, CNF, and poetry all across the web. Sarah tweets @ArantzaSarah.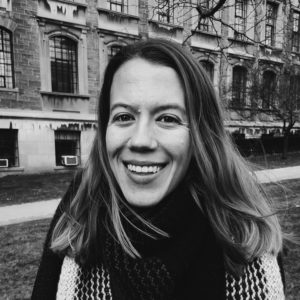 Asst. Fiction Editor // Kate Finegan
Kate Finegan recently published the chapbook The Size of Texas with Penrose Press. Her work has won contests with Thresholds, Phoebe Journal, Midwestern Gothic, and The Fiddlehead, and been runner-up for The Puritan's Thomas Morton Memorial Prize, shortlisted for the Cambridge Short Story Prize and Synaesthesia Flash Fiction Prize, and longlisted by Room. You can find her at katefinegan.ink and twitter.com/@kehfinegan.
Advice Columnist // Yael van der Wouden
Yael van der Wouden is a writer and mixed-bag diaspora child situated in Utrecht, the Netherlands. One time she rescued a mouse from being eaten by a snake, but when she took the mouse home the dog then got it. This still makes her sad. In her advice column, Dear David, she channels the beautiful spirit of Sir David Attenborough. She's currently working on a collection of short stories about women and monsters.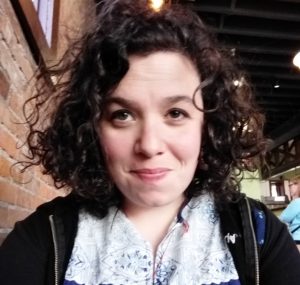 Reader // Lilly Schneider
Lilly Schneider was raised on an island in the Pacific Northwest, where the world seemed very small and becoming a writer sounded easy. She knows better now, but it is too late; she's still writing stories. Her work has appeared or is forthcoming in Passages North, Willow Springs, december, Hobart, Green Mountains Review, The Texas Review and elsewhere. In 2017 she earned her MFA in fiction at the University of Wyoming. She lives and works in Alaska in the summers, and elsewhere in the winters.
Reader // Kristin Trujillo
Kristin is one of the founding editors of Longleaf Review, a poet, and a pop culture blogger at According to Kristin. Her work can be found in Cypress Dome, Anti-Heroin Chic, and Mangrove. She is originally from New Jersey, received her B.A. in Creative Writing from UCF, and now lives in Miami, Florida. You can find her tweeting @ThisIsKristin_.
Reader // Alec Osthoff
Alec grew up in northern Minnesota, where his parents raced sled dogs. He has an unreasonable fondness for the Midwest and screamed/sang in a Minneapolis progressive metal band for many years. His work has appeared, among elsewhere, in Midwestern Gothic, Atticus Review, and as winner of the Blue Mesa Review Fiction Prize. He received his MFA from the University of Wyoming, which he is still grateful for. He likes to tell people he is writing a novel.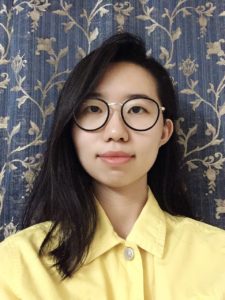 Reader // Moylin Yuan
Moylin is a self-taught designer, illustrator, and occasional art director, born and raised in Dubai, UAE. She enjoys working with paper in all formats (print publications, modular origami, turning dollars into koi...) and reading as many abstract concepts as possible. You can find her on twitter @thisismoy.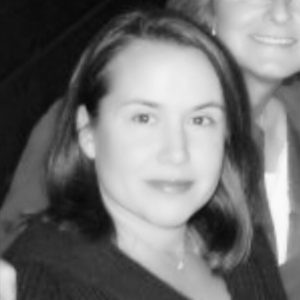 Reader // Mary Hanrahan
Mary is a writer of poetry, flash fiction, and screenplays. She holds an MFA in Creative Writing and an MA in Counseling. Her most recent work appears in or is forthcoming in Sugar House Review, Artful Dodge, tinywords, and formercactus. When she isn't writing she is thinking about writing. Her first book of poetry is patiently waiting on her desk for the perfect title.
Reader // Thea Swanson
Thea is the journal editor at Half Mystic Press and holds an MFA in Writing from Pacific University in Oregon. Her flash-fiction collection, Mars, was published by Ravenna Press in December 2017. Thea's stories can be found in many journals including Literary Orphans, Fiction Southeast and Mid-American Review. Thea writes novels while riding the bus and ferry and still thrills that Kirkus described The Curious Solitude of Anise as a "powerful life study." She delights in fiction that slips seamlessly in and out of reality without losing clarity or emotional resonance. She revels at the juncture of precision and risk, of beauty and abnormality.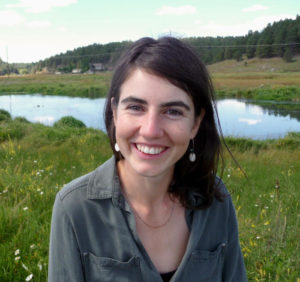 Reader // Nell Smith
Originally from Maine, Nell Smith is a field biologist living in Northern Arizona who writes poetry and nonfiction focused on the interplay between people and place. She earned a BA in Arts & Letters and Conservation Biology from Prescott College, where she also served as a reader for the literary magazine, Alligator Juniper. Her writing has appeared or is forthcoming in Hawk & Whippoorwill, Sky Island Journal, Entropy, and elsewhere. She loves birds, tall ships and the Sonoran desert during monsoon season.
We'd like to extend a special thank you to past readers Constance Owens, Allison Kubu, Rosandra Ortiz, and Judith Roney.
Longleaf Review depends on volunteers to run smoothly, and if you're interested in joining us, let us know!