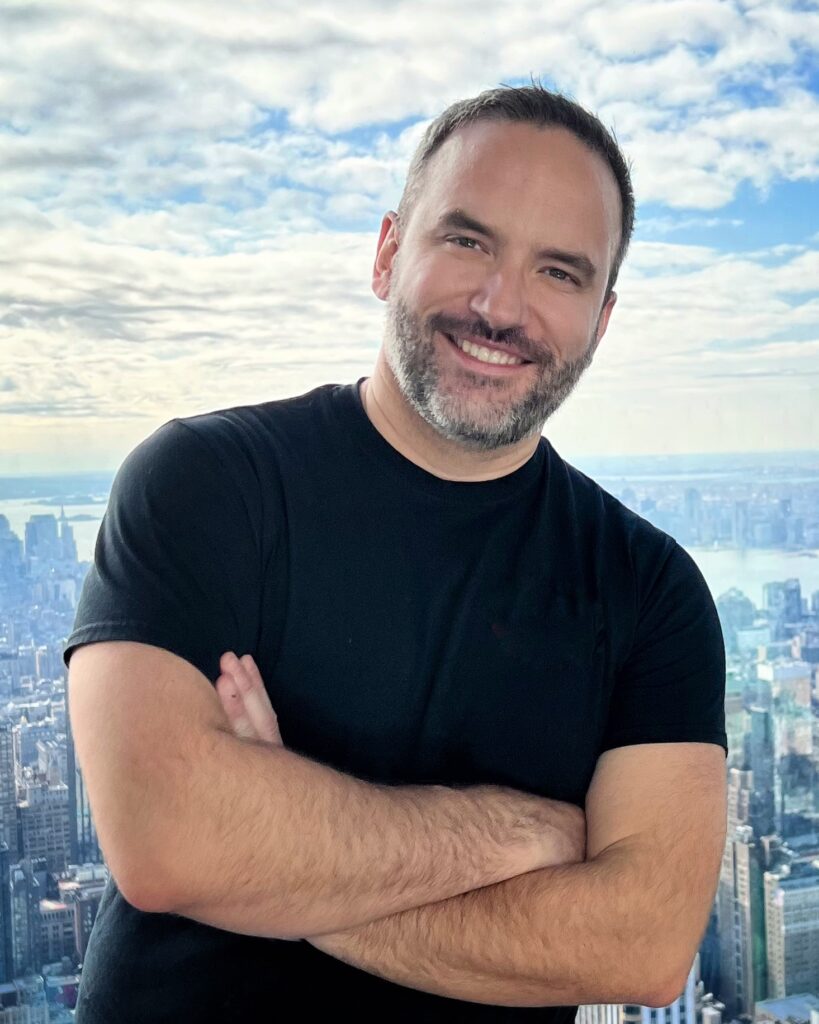 Renato is an American writer in Brooklyn, New York. His work has appeared in Fiction International, Ellipsis Zine, Not One of Us, and many more. He has recently completed a novel. He/him/his. www.renatobarucco.com
What's the best bit of craft advice you've been given? Are there any craft books you'd recommend?
The best advice comes from a famous quote by Elmore Leonard. "If it sounds like writing, I rewrite it." I struggle with becoming barely visible in my work, but I agree — overwriting distracts from the fantasy. As far as craft books, I read and read again many of the usual suspects — Strunk and White, Gardner, Lamott, King. Meaningful insights for me come from writers who talk about their craft in interviews. A good example is Ray Bradbury. Check him out on YouTube.
Okay, now what's the worst?
Being a critic takes the kind of courage I don't possess. These days, though, criticism abounds. I like to be a sponge and absorb as much as I can from everyone.
One last advice-focused question: do you have any advice for writers who are just starting out?
Here's what I've learned so far: read and read, observe in silence, follow the guidelines, listen to the editors, and be patient.
In your writing, where does truth comingle with imagination?
I like to think that truth intertwines with imagination from the beginning. Truth inspires and guides my imagination. Imagination then wonders, expanding the truth, giving it nuances you didn't know were there.
Do you write from experience? From familial memory? From daydreams or fantasies?
I write from opaque memories, reconstructed through fabrication to find new meaning in the here and now.
If you have a regular writing practice, what do you do to protect your writing time?
I write almost exclusively on the subway in New York City, whose delays protect my writing time rather well. I like to write when I am in motion.
Where do you seek inspiration?
My primary sources of inspiration are Brooklyn, New York, and Bione, a small village in Northern Italy, and the tension in the twilight between childhood and adulthood, present and past, outness and claustrophobic closets.
How do you honor silence, blank space, or simplicity in your writing?
I take a deep breath, and I delete words I worked hard to find. I don't know if simplicity is always necessary, but in my opinion, it's always beautiful.
When things have you feeling low, what's one way you seek joy or build hope?
Prosecco is a good antidote for me (with St. Germain, lemon, and club soda, on ice). But to be a tad more inclusive and health-conscious, I think that any caress to ourselves goes a long way —prosecco, chocolate, a movie. Despite rejections and setbacks, most people are doing their best and deserve a little rest.
Who is one writer you wish more people would read? (If they're a contemporary author, we'd love to feature their social media handles and/or a link to a specific piece you recommend; if it's possible for you to provide these, we'll see that they're included!)
Debut writers, writers of colors, queer writers. Right now, those who come to mind are quite successful already—Raven Leilani, Brit Bennett, Alexander Cheves.
Picture this: you've just finished a long writing session and are between the world of the page and the reality around you. What's one action you take to root yourself back in your non-writer identity? Maybe it's making a cup of coffee or tea, perhaps it's a walk with a loved one or pet, or even some time reading another writer's work.
Remember the sources of inspiration I mentioned earlier? I like in-between worlds. So, in this picture, I'd ask for patience and savor ambiguity.
What are you currently reading? Books, magazines, the back of the cereal box, CVS receipts . . . it all counts!
My current projects rely on contemporary Gothic tropes. So, I've been reading the masterpieces (another land in between!)—Brontë, Shelley, du Maurier—and the recent work by Moreno-Garcia and Groff (who doesn't write Gothic per se, but whose powerful stories generate the same response in me).
Where do you write? Do you have any rituals you follow before turning to the page?
I write on the MTA, mainly on the A train from Brooklyn to Washington Heights. I love to write on planes and busses. Something about being in motion, I guess.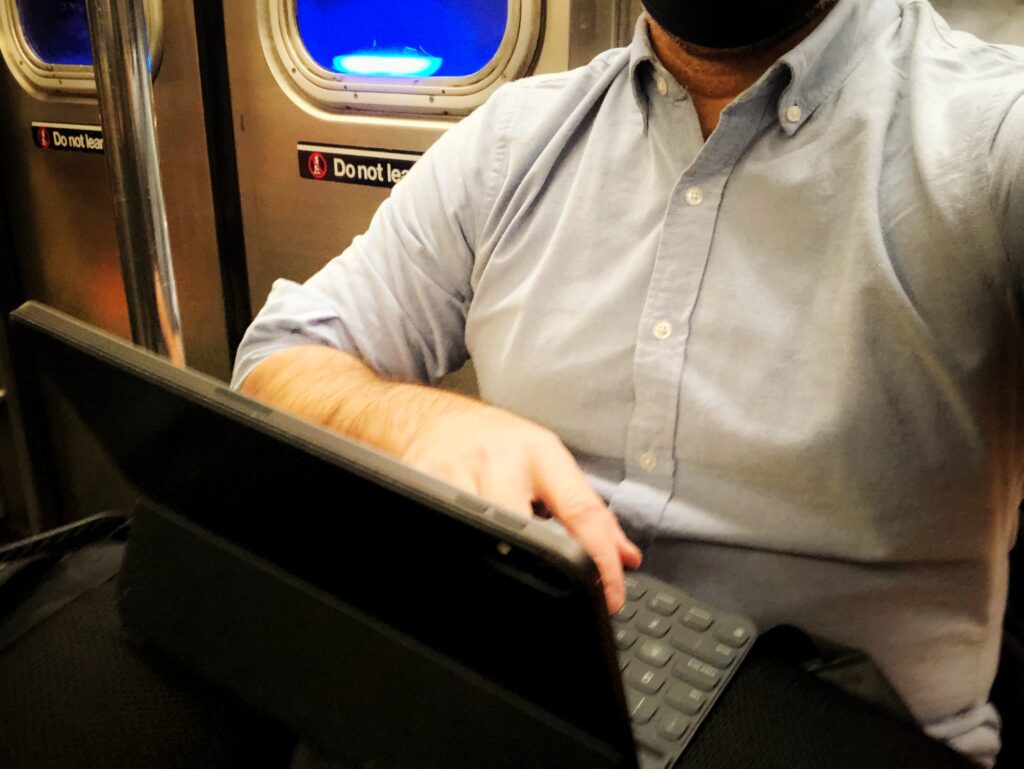 Any good news you'd like us to share?
I recently completed a novel-length manuscript, which I hope to publish. Anyone interested can follow me on Twitter (@RenatoBarucco) on my website (www.renatobarucco.com). Thank you!