Praise
by Ryleigh Wann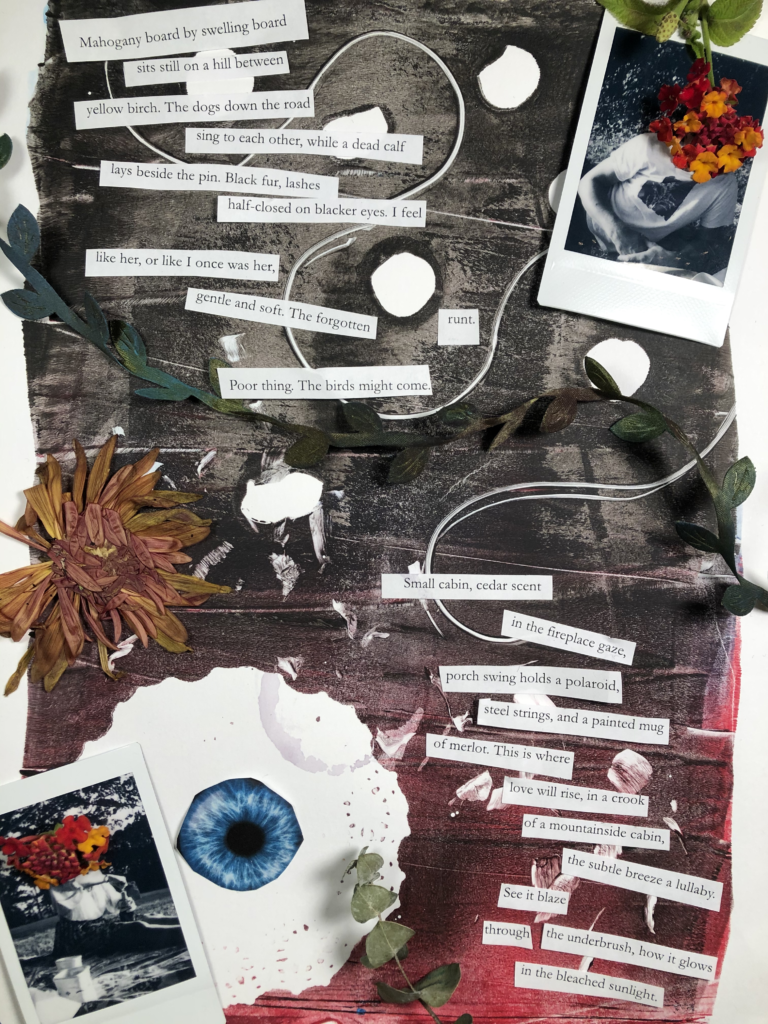 Mahogany board by swelling board
sits still on a hill between 
yellow birch. The dogs down the road 
sing to each other, while a dead calf
lays beside the pin. Black fur, lashes
half-closed on blacker eyes. I feel
like her, or like I once was her,
gentle and soft. The forgotten runt.
Poor thing. The birds might come. 
Small cabin, cedar scent 
in the fireplace gaze, 
porch swing holds a polaroid, 
steel strings, and a painted mug 
of merlot. This is where 
love will rise, in a crook 
of a mountainside cabin, 
the subtle breeze a lullaby
see it blaze
through the underbrush, how it glows
in the bleached sunlight. 
---